Thursday, July 13, 2017: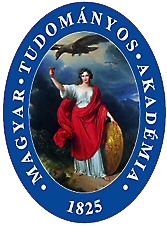 As part of a two-day visit to Budapest, Juergen Konczak, Ph.D., professor in the School of Kinesiology and director of the Human Sensorimotor Control Laboratory, presented his work on robotic rehabilitation to members of the Wigner Research Centre for Physics at the Hungarian Academy of Sciences and toured a new rehabilitation clinic.
His Hungarian hosts comprised researchers with backgrounds in mathematics, physics, and cognitive neuroscience with an interest in modeling human movement and translating this knowledge to help patients with spinal cord injuries to regain function. The Hungarian Academy of Sciences (Magyar Tudományos Akadémia) is the most important and prestigious academic society of Hungary. Its main responsibilities are the cultivation of science, dissemination of scientific findings, supporting research and development and representing Hungarian science domestically and around the world.
---
Jul 11, 2017: School of Kinesiology professors Juergen Konczak, Ph.D., Li Li Ji, Ph.D., and Michael Wade, Ph.D.,  gave invited lectures at one international conference and three Chinese universities  from June 9 through June 15. Their talks centered broadly around a theme of exercise and healthy aging, and how age-related changes in older adults affect balance and posture. … Continue reading Three Kinesiology faculty give lectures on exercise and healthy aging in Chinese cities in June →
---
Jul 5, 2017: Kinesiology professors Juergen Konczak, Ph.D., and Michael Wade, Ph.D.,  addressed over 700 attendees of the Suzhou International Conference on Child Health Development. The conference centered around themes of how early childhood education best promotes cognitive, social, sensory and motor development. Suzhou is a city of about 10.5 million people in southeastern China. Kinesiology professor Li … Continue reading Konczak and Wade give invited talks at child health development conference in China →
---
May 23, 2017: A faculty member and doctoral student in the School of Kinesiology have been selected to receive awards from the College of Education and Human Development's Women's Philanthropic Leadership Circle (WPLC). Dahia Barr-Anderson, Ph.D., assistant professor in the School, has received the Rising Star Faculty Award of $1,500 to use for professional development.  She joins an elite group of CEHD female … Continue reading Dahia Barr-Anderson and Sanaz Khosravani receive 2017 Women's Philanthropic Leadership Circle awards →
---
May 4, 2017: Juergen Konczak, Ph.D., professor in the School of Kinesiology and director of the Human Sensorimotor Control Laboratory, spoke to an audience of about 150 international neuroscientists at the 27th annual meeting of the Society for Neural Control of Movement in Dublin, Ireland. Konczak provided an overview of his lab's research on somatosensory deficits in Parkinson's disease … Continue reading Konczak gives invited presentation at Neural Control of Movement meeting in Dublin →
---
Apr 3, 2017: School of Kinesiology professor Jürgen Konczak, Ph.D.,  gave a keynote address last Thursday, March 30, at the 12th Annual Spring Conference of the Center for Clinical and Translational Science at the University of Kentucky. The conference had approximately 900 attendees, mostly from the medical and engineering sciences, as well as practitioners from across the state. Konczak … Continue reading Konczak gives keynote at Center for Clinical and Translational Science at U of Kentucky →
---
Apr 3, 2017: Members of the Human Sensorimotor Control Lab (HSCL) in the School of Kinesiology attended the Hmong International Academy for a community outreach event last Thursday evening, March 30. The Academy, a culturally specific school for children Pre-K through Grade 8, asked several departments at the U of M to attend Family Fun Night to share information about their … Continue reading HSCL members share hands-on science with students and families at Hmong International Academy →
---