Monday, March 19, 2018: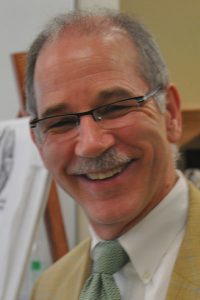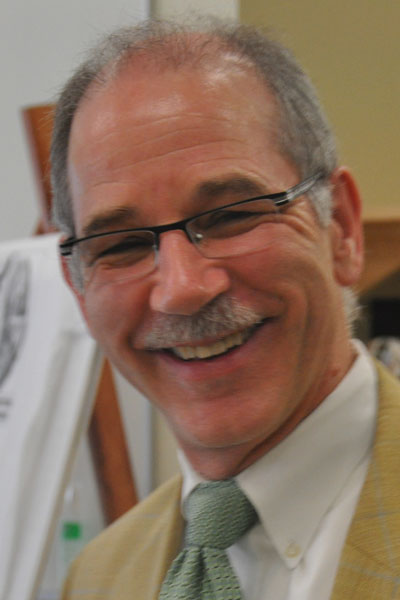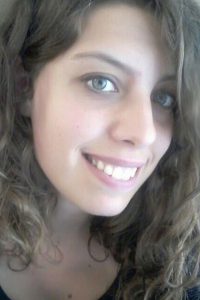 Jürgen Konczak, Ph.D., professor in the School of Kinesiology and director of the Human Sensorimotor Control Laboratory (HSCL), has published a paper with colleagues in Behavioural Brain Research. "Consolidation of human somatosensory memory during motor learning" is a collaboration with colleagues from the Italian Institute of Technology. Dr. Anna Vera Cuppone, first author, spent 9 months in HSCL as a visiting scholar, and the data were collected both at HSCL and in Italy.
The main idea behind the paper is to understand how memory is formed during motor learning. Researchers looked at a form of memory related to body awareness, i.e., "how it feels" when the body performs the newly acquired movement patterns. Research in the last years has recognized that such somatosensory and motor learning go hand-in-hand to form "motor memory." Researchers show how training body awareness improves skill level. The impact of this work relates to neurorehabilitation, because people with stroke that affects the somatosensory cortex, i.e., the part of the brain involved with somatosensory learning, are the most difficult patients to recover. Sensory-based motor learning may help them to recover faster and more completely.
---
Feb 12, 2018: In an interdisciplinary collaboration with partners in veterinary medicine at the University of Minnesota and the Michigan State University, researchers in the Human Sensorimotor Control Laboratory examined horses with shivers disease. An earlier study identified the previously unknown neuropathology of the disease – a degeneration of neurons in the cerebellum. Because the cerebellum is involved […]
---
Feb 8, 2018: Juergen Konczak, Ph.D., professor in the School of Kinesiology and director of the Human Sensorimotor Control Laboratory, gave a lecture on "Somatosensory training to overcome motor dysfunction in dystonia and Parkinson's disease" to the University of Minnesota ataxia research group. The ataxia group is an interdisciplinary group of basic science and clinical researchers interested in understanding the neuropathology of […]
---
Jan 2, 2018: Yu-Ting Tseng, Ph.D. (2017), former advisee of Jürgen Konczak, Ph.D., professor in the School of Kinesiology and director of the Human Sensorimotor Control Laboratory, is primary author on an article recently published in Journal of Motor Behavior.  The article is titled "Position Sense Dysfunction Affects Proximal and Distal Arm Joints in Children with Developmental Coordination […]
---
Dec 7, 2017: Naveen Elangovan, Ph.D., post-doctorate researcher the Human Sensorimotor Control Laboratory (HSCL), is the first author of an article titled "A robot-aided visuo-motor training that improves proprioception and spatial accuracy of untrained movement" that is published in The Nature Scientific Reports. The study examined to what extent a sensory training of body leads to improvements in motor […]
---
Nov 21, 2017: Jürgen Konczak, Ph.D., professor in the School of Kinesiology and director of the Human Sensorimotor Control Laboratory, is a co-author on an article recently published in Frontiers in Human Neuroscience.  "Age-Related Decline of Wrist Position Sense and its Relationship to Specific Physical Training" examines the effects of aging on proprioception (a person's perception of their […]
---
Nov 9, 2017: Jürgen Konczak, Ph.D., professor in the School of Kinesiology is the principal investigator on an NIH funded grant program administered through the University's Office of Discovery and Translation that seeks to promote new therapies for rare diseases. The project will design and build a device that will improve the symptoms of a voice disorder called spasmodic […]
---