Thursday, January 23, 2020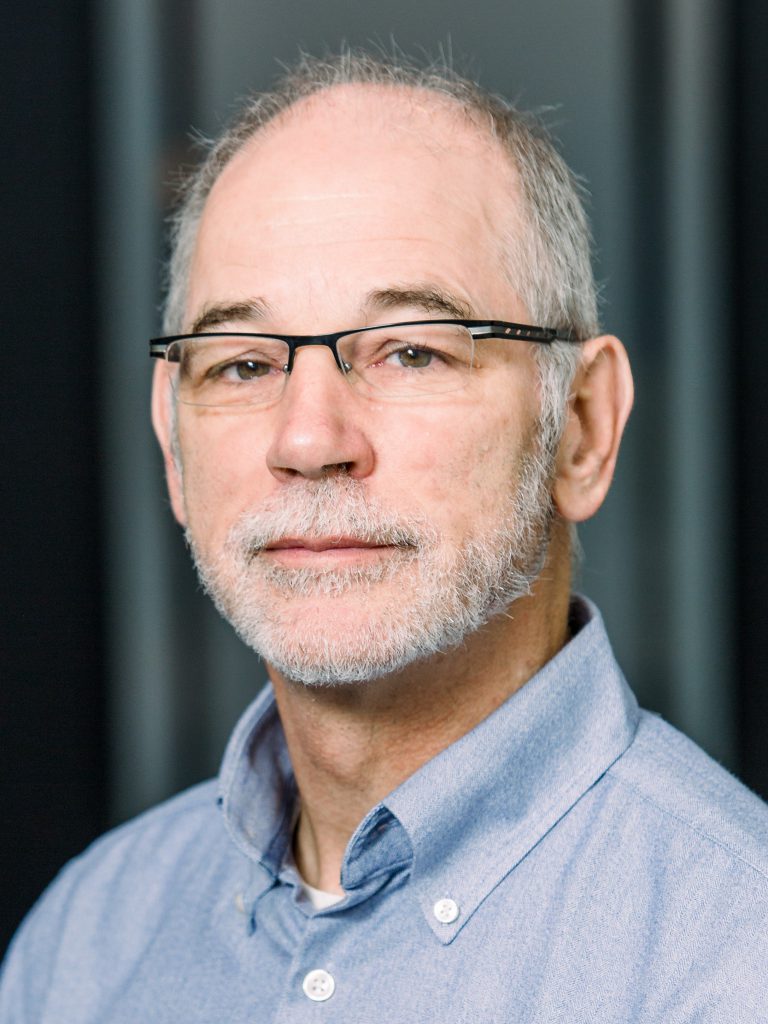 School of Kinesiology professor, and director of the Human Sensorimotor Control Lab (HSCL), Jürgen Konczak, PhD, is the senior author of a recent article published in the journal Neurology, one of the most highly cited peer-reviewed journals in neurology.
The article, "Tactile and proprioceptive dysfunction differentiates cervical dystonia with and without tremor," reports on research about cervical dystonia (CD), a neurological disease that induces unwanted muscle spasms in the neck muscles and leads to abnormal head postures. There is currently no cure for this disease. The objective of the study was to determine whether the different types of CD (those with a tremor and those without) express different types and levels of somatosensory impairment.
An interdisciplinary research team consisting of neurologists and physical therapists from the University of Genoa and engineering colleagues from the Italian Institute of Technology used motion capture and robotic technology to determine deficits in tactile sensing and the patients' ability to sense body position and motion (proprioception). They found that only patients with head tremor show an altered perception of head posture. This finding provides a new insight into the disease mechanism, which, may ultimately help to tailor new treatments for each subtype of CD by addressing their individual differences in the underlying disease mechanism.
---
Jan 2, 2020 : Over the past five years the School of Kinesiology's Human Sensorimotor Control Laboratory (HSCL) has investigated the use of laryngeal vibration as a non-invasive method to treat speech symptoms associated with the voice disorder spasmodic dysphonia (SD). The HSCL team has established the short-term effectiveness of the approach, with about two-thirds of SD patients responding to the treatment. The […]
---
Dec 30, 2019 : The School of Kinesiology's Human Sensorimotor Control Laboratory (HSCL) investigated new damping technology in tennis racquets as a part of a study sponsored by Wilson Sporting Goods.  The study investigated how damping technology reduces unwanted vibrations in tennis racquets. Players of the University of Minnesota varsity tennis team field-tested a novel racquet, while researchers tracked […]
---
Nov 20, 2019 : Jürgen Konczak, PhD, professor in the School of Kinesiology and director of the Human Sensorimotor Control Laboratory (HSCL), presented at the Graduate Program in Neuroscience Colloquium Series. The series highlights the work of faculty and students in this interdisciplinary graduate program. Dr. Konczak showcased his research, "A non-invasive neuromodulation treatment for focal dystonia: From basic science to a medical device," on […]
---
Oct 28, 2019 : Chris Curry, School of Kinesiology doctoral candidate and member of the Affordance Perception-Action Laboratory,  received a $1,000 National Science Foundation Research Traineeship (NRT) student travel grant to attend SIGGRAPH Asia 2019 in Brisbane, Australia, November 17-20. Curry will be presenting a poster that will describe ongoing efforts to create a game to accompany the Wristbot, a medical device […]
---
Oct 22, 2019 : Kinesiology PhD candidate Arash Mahnan, member of the Human Sensorimotor Control Laboratory (HSCL), presented a poster at the American Society for Neurorehabilitation (ASNR) conference on Oct 17-18 in Chicago. The title of the poster, "A feasibility study on laryngeal vibro-tactile stimulation as a new treatment for the voice disorder spasmodic dysphonia," describes one of HSCL's […]
---