Thursday, August 6, 2020
Members of the Human Sensorimotor Control Laboratory, directed by School of Kinesiology professor Jürgen Konczak, published two papers from the 2020 Design of Medical Devices Conference, in the Frontiers of Biomedical Devices conference proceedings journal on July 27, 2020.
Their paper titled A System for the Objective Assessment of Hand Proprioceptive Function in Pediatric and Adult Populations, presents a new tablet-based system that objectively measures proprioceptive signals. Proprioceptive signals are essential for the control of muscle tone and voluntary movement. Numerous neurological and orthopedic disorders are associated with proprioceptive dysfunction that impairs the control of balance and/or fine motor function. However, obtaining objective measures of proprioceptive function is difficult in most clinical settings, because available assessment methods rely on specialized equipment, expertise, or are too time-consuming. The published paper provides initial data that demonstrates the ease-of-use and efficacy of the system.
Publishing lab members are Jinseok Oh, Arash Mahnan, Jiapeng Xu, Jessica Holst-Wolf, Hannah Block, and Jürgen Konczak.
Their paper titled, A New System to Objectively Measure Ankle Proprioception, presents a system with a novel hardware design that applies an established psychometric testing protocol that generates a Just-Noticeable-Difference threshold as a measure of ankle proprioceptive acuity at the end of testing. Ankle proprioceptive testing provides essential feedback for maintaining balance. Currently, there is no widely accepted test or measurement system available for determining the proprioceptive accuracy of the human ankle joint. This assessment has the potential to become a tool for clinicians to identify proprioceptive impairment at the ankle and to assess the efficacy of sensorimotor interventions for improving balance in clinical populations.
Publishing lab members are Arash Mahnan, Jessica Holst-Wolf, and Jürgen Konczak.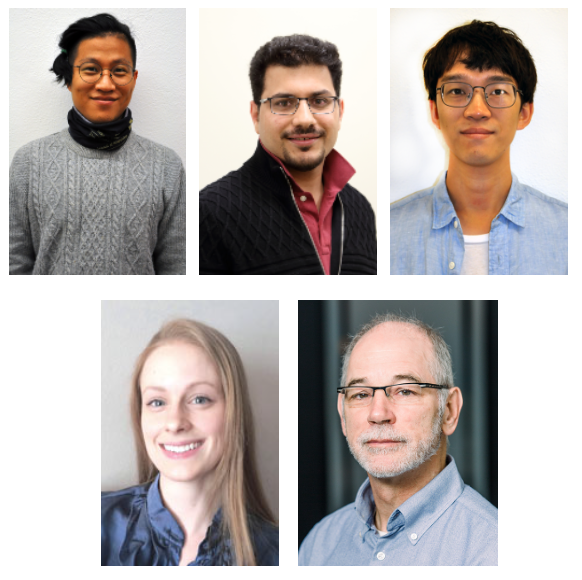 ---
Aug 3, 2020 : Members of the Human Sensorimotor Control (HSC) Laboratory, directed by School of Kinesiology professor Jürgen Konczak, published a paper that continues their work in developing a treatment for the voice disorder spasmodic dysphonia. The paper, Real-Time Voice Activity Detection Using Neck-Mounted Accelerometers for Controlling a Wearable Vibration Device to Treat Speech Impairment, further tested and […]
---
Aug 3, 2020 : Stephanie Misono, associate professor in the Department of Otolaryngology, and Jürgen Konczak, director of the Human Sensorimotor Control Laboratory and professor in the School of Kinesiology, received a $50,000 award through the 2020 Clinical Translational Research Services (CTRS) Pilot Funding Program.  Their project, "Vibrotactile stimulation of the larynx to treat unexplained chronic cough," seeks to […]
---
Jun 16, 2020 : Arash Mahnan, PhD candidate within the School of Kinesiology, received two awards at the Voice Foundation Symposium 2020 held May 27 – 31. For his outstanding contributions to new research related to spasmodic dysphonia and related voice conditions, Mahnan received the 2020 National Spasmodic Dysphonia Association (NSDA) Award from the NSDA and The Voice Foundation. […]
---
May 21, 2020 : Lab members of the Human Sensorimotor Control Laboratory, Jinseok Oh and Arash Mahnan, as well as lab member in the Affordance Perception-Action Laboratory, Chris Curry, recently published a paper titled "Investigation of the effect of virtual reality on postural stability in healthy adults." The paper was published in the 2020 IEEE Conference on Virtual Reality […]
---
May 13, 2020 : Arash Mahnan, PhD candidate in the School of Kinesiology, presented two research papers to the virtual 2020 Design of Medical Device Conference (DMD2020). Mahnan is also a graduate researcher in the the Human Sensorimotor Control Laboratory (HSCL). The first presentation, "A new system to objectively measure ankle proprioception," describes a developed medical device that has […]
---