Wednesday, November 20, 2019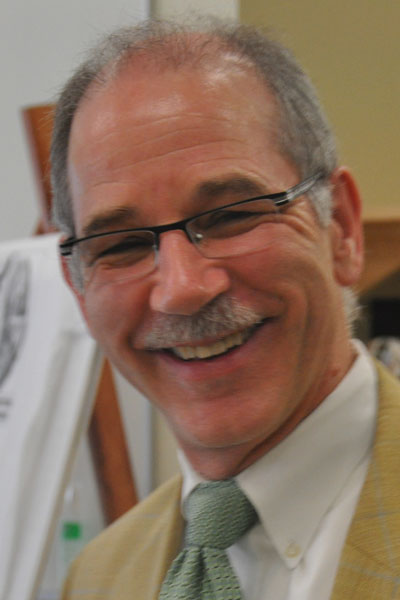 The series highlights the work of faculty and students in this interdisciplinary graduate program. Dr. Konczak showcased his research, "A non-invasive neuromodulation treatment for focal dystonia: From basic science to a medical device," on November 20, 2019.
---
Oct 28, 2019 : Chris Curry, School of Kinesiology doctoral candidate and member of the Affordance Perception-Action Laboratory,  received a $1,000 National Science Foundation Research Traineeship (NRT) student travel grant to attend SIGGRAPH Asia 2019 in Brisbane, Australia, November 17-20. Curry will be presenting a poster that will describe ongoing efforts to create a game to accompany the Wristbot, a medical device […]
---
Oct 22, 2019 : Kinesiology PhD candidate Arash Mahnan, member of the Human Sensorimotor Control Laboratory (HSCL), presented a poster at the American Society for Neurorehabilitation (ASNR) conference on Oct 17-18 in Chicago. The title of the poster, "A feasibility study on laryngeal vibro-tactile stimulation as a new treatment for the voice disorder spasmodic dysphonia," describes one of HSCL's […]
---
Oct 16, 2019 : Jürgen Konczak, PhD, professor in the School of Kinesiology and director of the Human Sensorimotor Control Laboratory (HSCL), was invited to present at the Center for Translational Neurophysiology of Speech and Communication in Ferrara, Italy. The center studies the methods the brain uses to process and understand the communicative behaviors of other individuals to efficiently decode brain signals related […]
---
Sep 24, 2019 : Members from the School of Kinesiology's Human Sensorimotor Control Lab presented four posters at Institute for Engineering in Medicine.  Below are the images of the posters with their respective titles and the presenters. 
---
Sep 24, 2019 : Kinesiology's Human Sensorimotor Control Laboratory (HSCL) members Arash Mahnan, PhD candidate, and Jessica Holst-Wolf, PhD, postdoctoral associate, recently completed a seven-week program through the National Science Foundation Innovation Corps (I-Corps). I-Corps is a curriculum designed to prepare scientists and engineers nationwide to extend their focus beyond the university laboratory and explore the economic and societal […]
---